Physical Exercise Mental Health Link
Physical exercise mental health link is real, the physical body is a very complicated machine of biological systems, it takes a lot of biological intelligence to run such machinery as a unit.  At the same time persons mind is unconscious of the systems operations, at least not consciously in charge of the organ system operations that the human body contains. The human ability to be mobile should be seen as a creative performance, unlike the trees and the plants that are fixed for life, other than the recreation of new plants and trees.  Also the human ability to move from place to place opens up new creative ideas from the natural world environments, further expanding the possibilities of the human creative mind.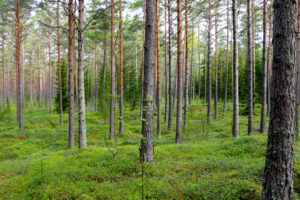 There is no shortage of data out there that proves society as a whole needs to get their bodies moving. People of all ages seem to spend tons of time in front of the TV, exploring the internet, or playing video games. We all know this can lead to obesity as well as zap the energy out of your body. However, most people don't realize that a sedentary lifestyle can also reduce their cognitive abilities. This will be more evident as a person gets older.
When you engage in exercise your brain benefits because more blood will flow to that region. More energy is produced as additional waste in the body is removed. Those individuals that exercise on a regular basis have larger cerebral blood vessels. It is believed that this is a key aspect of having a healthy brain at any age.
Yoga is one of the best forms of combining physical exercise and mental concentration, that one can take part in, so that your cognitive abilities are consciously their very best. It takes a great deal of concentration to learn yoga at first so don't be discouraged. The more you practice it the more it will become a part of your thinking process. Then you can move into more advanced forms of yoga which will offer even more benefits for your thinking process.
It may surprise you to learn that the brain uses about 20% of the energy you consume each day. Just like with your body, the more you exercise it the more it will produce energy. If you feel that it is stressful to get through the day, to make decisions, and just to juggle all you have to think about then you need to change the approach. By getting enough physical exercise you will also be giving your brain the level of energy it needs to be on top of the game.
Physical exercise mental health link to the Natural World environment
What is also a connection is that many people that don't get enough physical exercise actually talk themselves out of the task. They put it off until the very end of the day, making one excuse after another. The brain is a very guilty party in this type of decision making. However, when you do get good quality outdoors physical exercise then your brain benefits from the creative input of the natural world, with so much stimuli in the natural light of the real world that we live in physically.
Physical exercise mental health link to quality physical life
Instead of helping you to make excuses and to find ways to avoid exercising your brain will tell you that you should exercise. It will encourage you to make time for it and to be proud of your efforts. Once you get to that point, engaging in physical exercise on a regular basis becomes second nature instead of a forced action that you take part in. More chemicals that keep you happy will be produced as well so you can have a better attitude than before.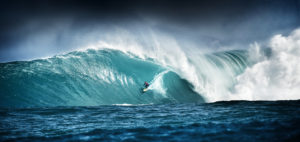 Walk, jog, run, ride, ski, skate, swim, sail, surf, climb, or do some other form of exercise
No matter how old you are or how little you currently exercise, you can make some significant improvements in your life. Start out with a commitment to exercise for 15 minutes every other day. Then slowly increase your time by 5 minute intervals until you are at 30 minutes. Then make the commitment to do those 30 minutes of exercise every day. Working up to it this way makes the goal more achievable and you won't be overwhelmed along the way.
Make it a goal to get at least 30 minutes each day of exercise. If you have a very busy lifestyle, try to fit it in during the early morning hours. This way you won't be blowing it off due to a lack of time later in the day. You will also have a great attitude to start the day. This is because you will know you already accomplished something great. There are enough types of exercises out there to take part in so you never have to waste your time doing those you don't love.
Thank you for visiting http://bestdecisioncoach.com/  and reading this Information on Physical Exercise Mental Health Link article post. We hope this was helpful and useful to you.  Please do share this link with your friends. Thank you.